Keynote Speaker: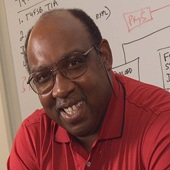 John Hines
Center Chief Technologist, NASA Ames Research Center
John Hines is the Chief Technologist for the NASA-Ames Research Center (ARC), and as such identifies, defines, develops, and integrates transformational space technologies for application to NASA Agency and national goals and objectives through the NASA-Ames Office of the Center Director, the NASA Office of the Chief Technologist (OCT), Agency Mission Directorates, and external collaborators and partners. From 2002 until June 2009 John was the Principal Investigator/Project Director for the Non-Contact Biosensors and in-situ Bioanalytical Systems tasks for the Exploration Medical Capabilities Program Element of the Human Research Program. John was the creator and manager of the NASA-Ames based Astrobionics Integrated Program and Project Team (IPPT), which developed and applied advanced, in-situ technologies for Medical/Biological, Biotechnology, and Free-Flying Small Satellite Applications, including next generation wearable and in-situ biomedical sensors, biotelemetry and bioanalytical measurement systems for Human Space Exploration applications. John has a BS in Electrical Engineering from Tuskegee University, and a MS in Biomedical and Electrical Engineering from Stanford University, and has over 35 years of combined NASA and Air Force experience in biological and biomedical technology development, satellite/spaceflight hardware development, electronic systems engineering, program/project management, advanced technology assessment and development, and program advocacy.
Luncheon Keynote Speech: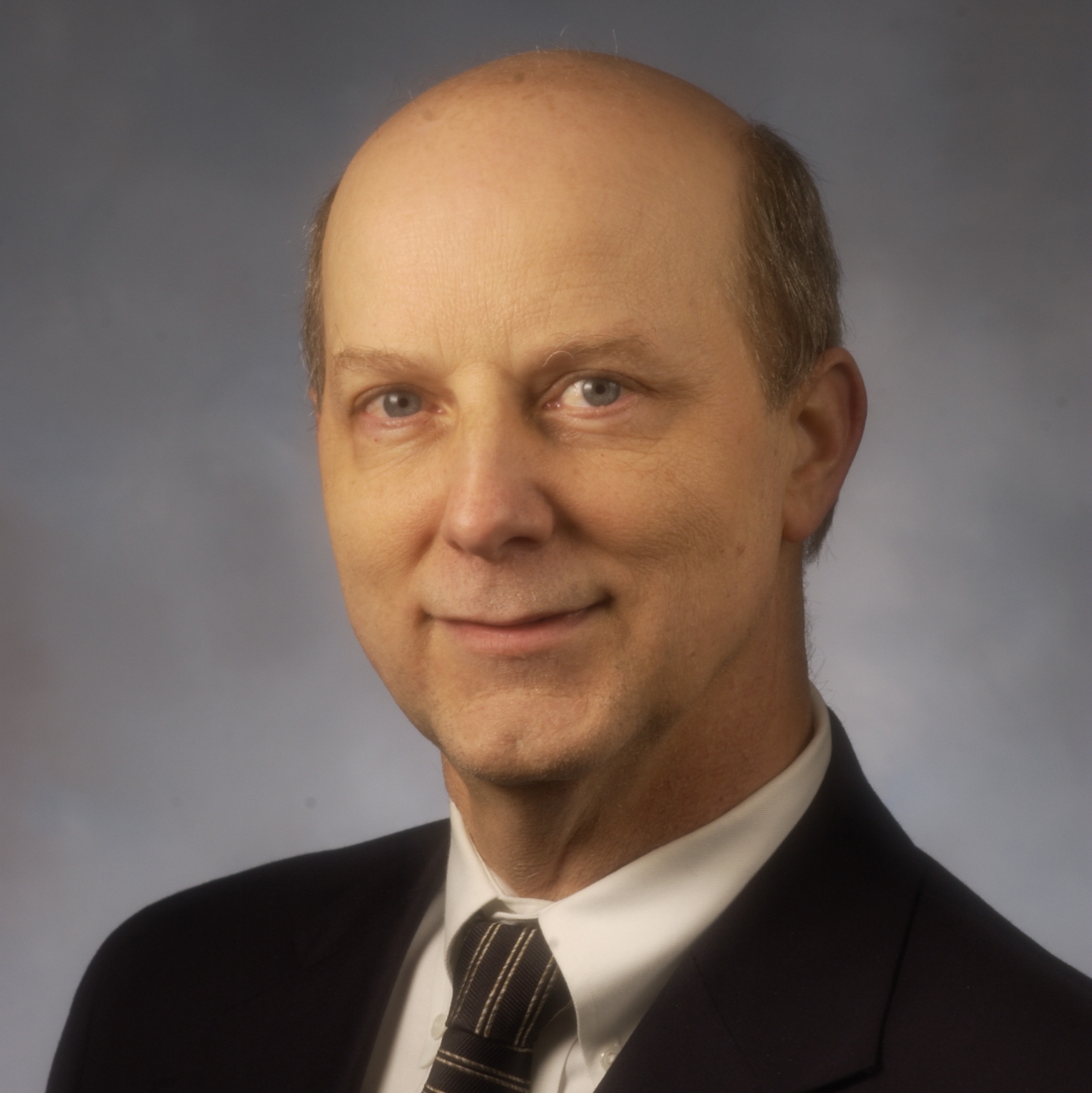 William J. Heetderks
Director, (NIH/NIBIB) Extramural Science Programs
Dr. William J. Heetderks is the Director of Extramural Science Programs at the National Institute of Biomedical Imaging and Bioengineering (NIBIB), NIH. The extramural program supports approximately 800 research and training grants at universities and research centers throughout the United States in fields of bioengineering and biomedical imaging. Before joining NIBIB he was at the National Institute of Neurological Disorders and Stroke where he directed the neural prosthesis program, supporting research on restoring function by developing in-going and out-going connections between external devices and the nervous system. Dr. Heetderks received the Ph.D. degree in Bioengineering from The University of Michigan. He received the MD degree from the University of Miami and is certified in Internal Medicine.
Business Panel Moderator: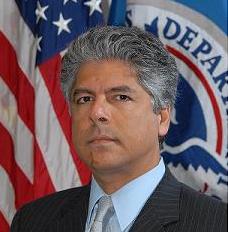 Jalal Mapar
Program Manager, Department of Homeland Security, Science & Technology Directorate

Jalal Mapar is a Program Manager at the DHS Science and Technology Directorate's Infrastructure and Geophysical Division. He manages a portfolio of S&T programs that provide a diverse number of technologies for the nation's emergency preparedness and response community. After joining DHS in 2005 he started several new R&D programs to develop and deliver innovative technologies for the nation's emergency preparedness and response communities. These include:
GLANSER: First DHS Location Tracking Program in GPS denied environments
PHASER: First DHS Physiological Health Monitoring system for first responders
SUMMIT: Next Generation distributed exercise/training testbed that uses modeling and simulation, Virtual Worlds, and automated scenario generation to enable a multitude of users to exercise response strategies/tactics in a live/virtual/constructive environment
WISPER: An intelligent communication tag for wireless mesh networks and wireless body networks to serve as a relay device during response operations E-PORT: Next generation battery technology combined with power management algorithms to enhance mission life of hardware systems
HEADER: Next generation firefighter helmet with embedded active display and information management system to improve responder situational awareness
CIRT: A unique concrete breaching tool for Search and Rescue/Special Ops teams to break concrete in 5 minutes; selected by Popular Science as one of the 2008 Innovations of the Year
EH-15: An innovative concealable escape hood/mask for a DHS special customer
UICDS: A framework for standardized incident information sharing for DHS and emergency response teams
iEOC: Tool to enable information sharing among command/Emergency Operations Centers

Jalal Mapar has been recognized by DHS S&T leadership for delivery of technologies to customers across DHS and establishing collaborations with several universities, national labs, and government agencies. He is member of the JSDE Executive Board and a frequent keynote speaker, session organizer/chair at IEEE, ION, JNC, TCIP, and other conferences. Jalal Mapar also has held a variety of technical and management positions at several aerospace companies. Prior to joining DHS in 2005, he was a VP/Division Manager in the RDT&E Group at SAIC in McLean, VA. He holds a B.S. and M.S. in Aerospace Engineering from the University of Texas at Austin.
Business Panelist:

Kathy Chester
Senior Vice President Regulatory and Quality, St. Jude Medical's

"Regulatory Challenges for the Wireless Health Industry"
Kathy Chester is currently Senior Vice President of Regulatory Affairs and Quality Assurance for St. Jude Medical Cardiac Rhythm Management Division. In this role she is responsible for leading a team who manages the worldwide regulatory activities as well as the product quality and manufacturing quality system activities. Kathy has been with St. Jude Medical for eight years. Prior to joining St. Jude Medical, Kathy held leadership positions in Regulatory Affairs at Alcon Laboratories, Medtronic, Inc, and Intermedics, Inc. and has over 25 years of experience in the medical device industry. She holds a degree in Biomedical Engineering from Tulane University in New Orleans, Louisiana.
Business Panelist: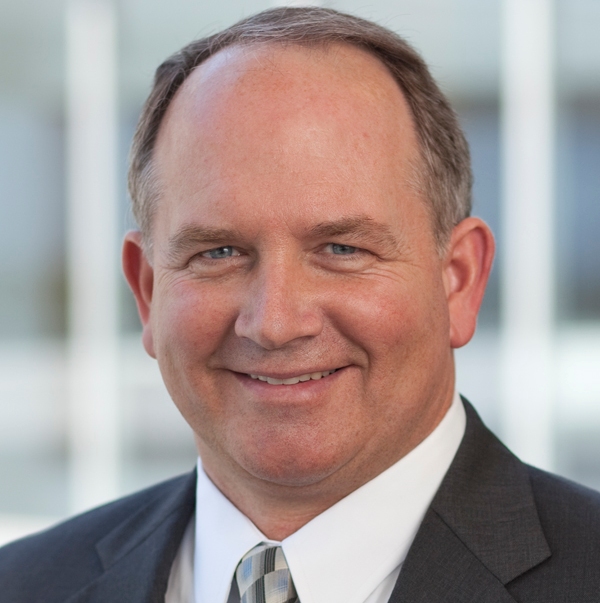 Charles Farlow
Senior Program Manager, Medtronic, Inc.

Charles S. Farlow is currently a Senior Program Manager in Medtronic's Cardiac Rhythm Disease Management division. Charles (Chuck) joined Medtronic in January 2004 and has managed several telemetry development programs in addition to leading radio regulatory advocacy efforts throughout the world. In the latter role, he has represented Medtronic in meetings with the Federal Communications Commission, European Telecommunications Standards Institute, Industry Canada, and Ministry of Internal Affairs and Communications (Japan). Prior to joining Medtronic, Chuck's engineering career spanned over seventeen years in the defense communications and telecommunications industries while employed by Rockwell-Collins, ADC Telecommunications, and California Amplifier. His technical background includes integrated circuit design, system engineering, and standards development. Chuck earned a B.S. in Electrical Engineering from the University of Nebraska and holds four U.S. Patents, with three additional patent applications under consideration. He is a retired U.S. Army officer and also serves on an Advisory Board for the Young Inventor's Fair, a non-profit student science and engineering program offered by Success Beyond the Classroom in Minneapolis.
Business Panelist: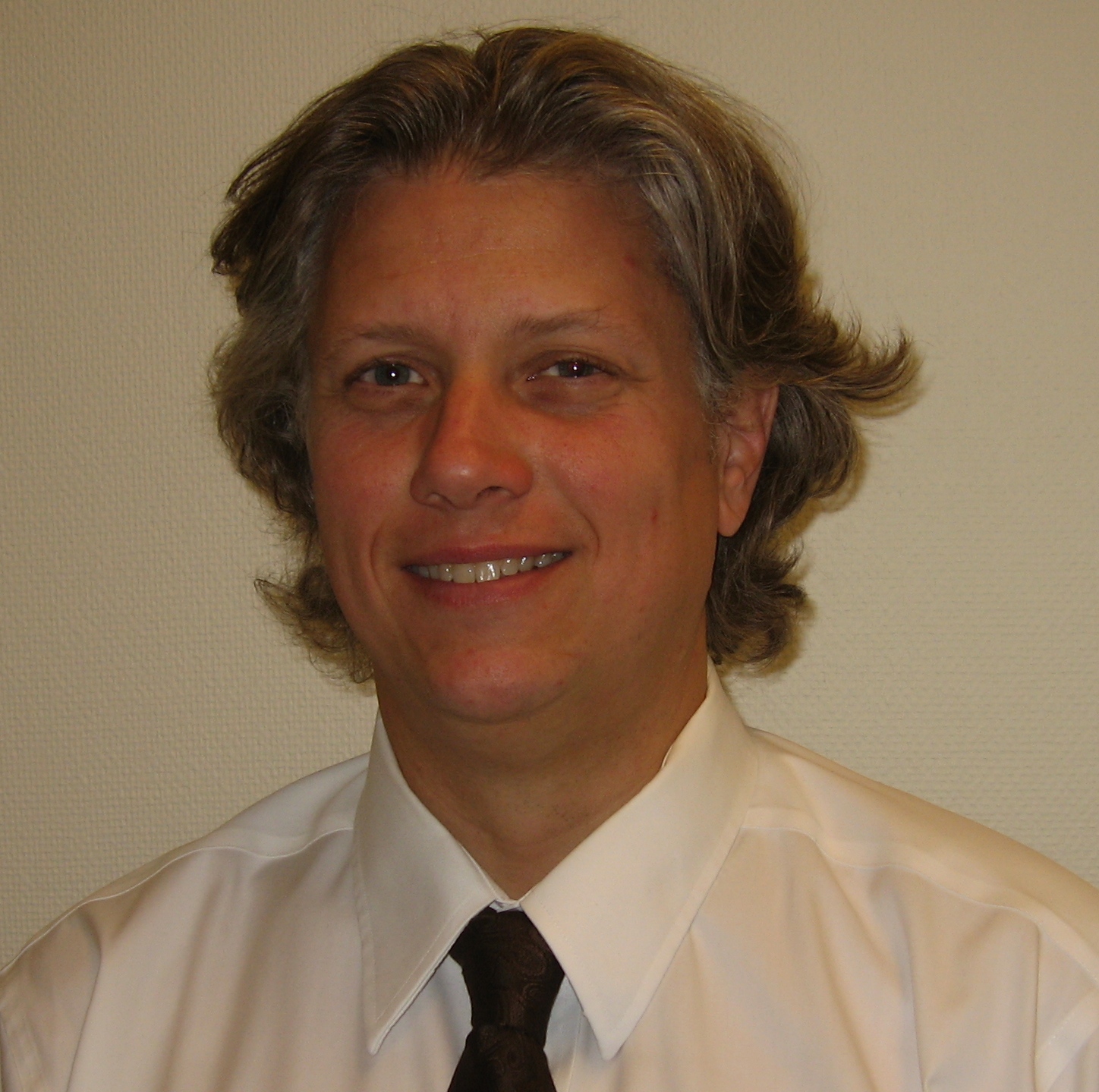 Hakan Ohlgren
Principal Development Engineer , St. Jude Medical's

Hakan Ohlgren, Principal Development Engineer at St. Jude Medical since 2009, is a HW-system architect working with RF communication systems including the telemetry system in the Cardiac Rhythm Management Division of St. Jude Medical. One of his focus areas is the future evolution of the communication link between the implantable and external equipment. He is deeply involved in studies regarding future RF technologies for medical use including Body Area Network.
Hakan has a background in the telecommunication area with 6 years as RF designer at the service provider Telia Research followed by 13 years as a Hardware designer and HW-system architect, developing Smartphones for Ericsson and Sony Ericsson Mobile Communications Inc. Hakan studied electrical engineering at the Royal Institute of Technology, Stockholm, Sweden.
Business Panelist: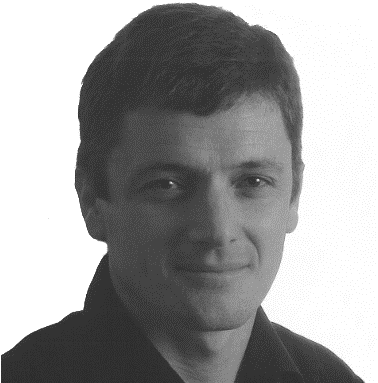 Brian Russell
CEO, Zephyr Technology Limited, Annapolis, USA.

"Practicality of BAN for Physiological Monitoring and Various Applications"
Over the past two decades Mr. Russell has developed electronic products and taken them to market for Nokia Telecommunications (Cambridge, United Kingdom) and Analog Devices Inc (USA).
Mr. Russell received his Bachelor of Engineering at Auckland University, New Zealand; and is a subject matter expert in analog electronics, communications and physiology. He currently holds 3 patents and several more provisional applications in the area physiological sensing using smart-fabric sensors.
Today, Mr. Russell is CEO and founder of Zephyr Technology based in Annapolis, Maryland. Zephyr is global leader in the area of remote physiological monitoring; individual & team Monitoring of vital signs during everyday activities; and fusion of biomechanical data and alerts. Zephyr's core technology, the BioHarness™, measures and records a series of physiological parameters; and is currently used by Military Personnel, First Responders, Professional Sports Teams and Academic Researchers to increase fitness, performance and measure life anywhere.
Application Panel Moderator: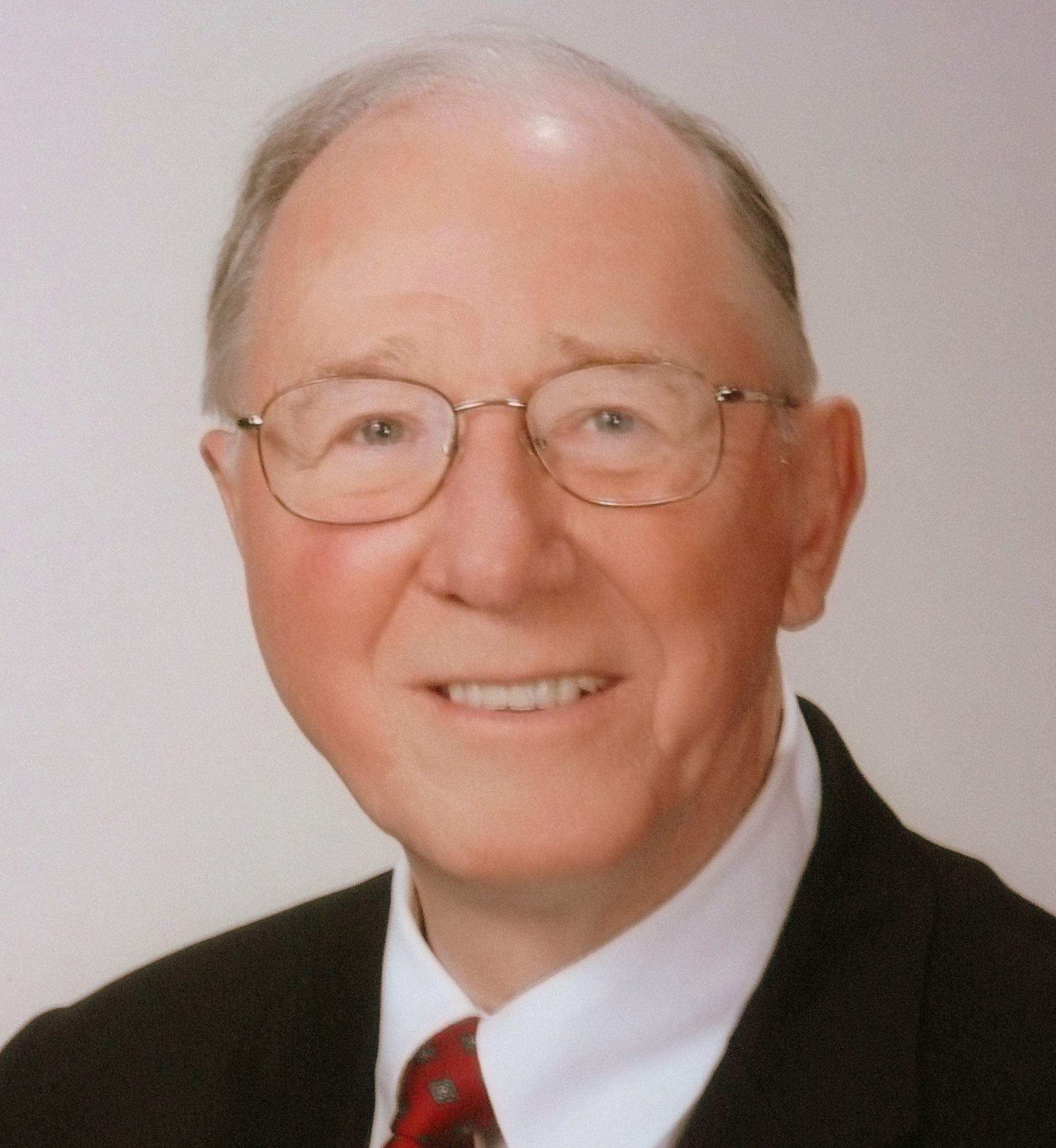 Allen H Levesque
Research Scientist, Worcester Polytechnic Institute
Allen Levesque is a Research Scientist in WPI's CWINS Laboratory, where he advises graduate students and conducts research in indoor wireless networking and localization. He also has a consulting practice as partner in G5 Scientific, LLC, and has recently been serving as expert witness in several patent cases involving wireless communications technology. In 2001-2005 he also served as an Adjunct Professor in WPI's ECE Department, teaching courses in digital communications. Prior to joining WPI, he was Senior Staff Scientist at GTE (now Verizon) Laboratories, where he led a number of projects in wireless data communications in support of GTE's build-out of cellular data services. For several years, he served on industry standards-setting groups, including the TIA/EIA TR 45.3 Subcommittee on cellular data services, the APCO-25 Project for Digital Land Mobile Radio, and the CDMA Development Group (CDG). His earlier industrial experience was in GTE Government Systems, where he led many company-funded and government-sponsored R&D projects in HF direction finding, error-control coding, secure voice communications, and modulation/coding design for Navy strategic networks. During that period, he also served as Adjunct Professor of Electrical Engineering at Northeastern University. In 1995 he was elected Fellow of the IEEE in recognition of his contributions to the communications field. He received the BSEE degree from WPI and the MSEE and PhDEE degrees from Yale University. Dr. Levesque holds two U. S. Patents, has published more than 40 conference and journal papers on various topics in digital communications, has co-authored a textbook on error-control coding and is co-author with Kaveh Pahlavan of Wireless Information Networks (now in a second edition). He has also contributed chapters to a number of multi-author handbooks and encyclopedias on communications technology. He has also served as Chairman of the Boston Section of the IEEE Information Theory Group, Editor for Coding for the IEEE Transactions on Communications, member of the Editorial Board for the International Journal of Wireless Information Networks, and as session organizer for a number of IEEE conferences. He resides in Massachusetts, where is a Registered Professional Engineer.
Application Panelist: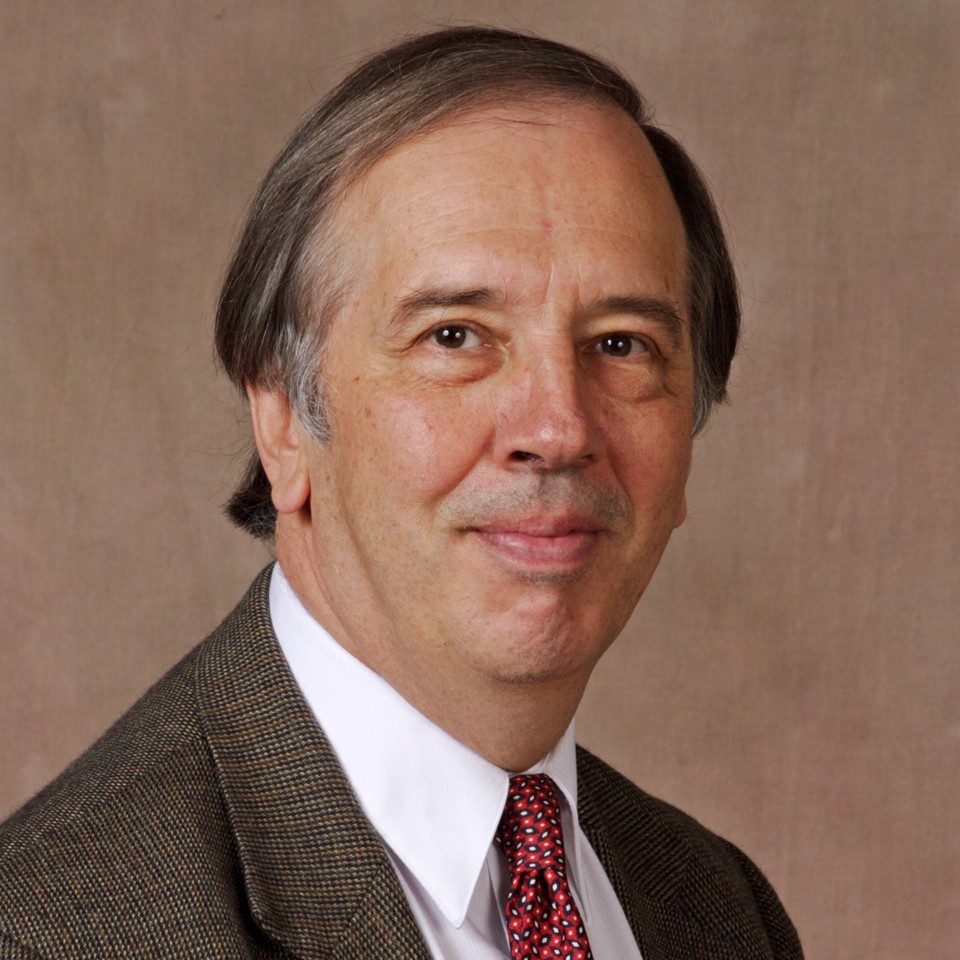 David R Cave
Director of G.I Research / Professor of Medicine, University of Massachusetts Medical School

David Cave is a Professor of Medicine at the University of Massachusetts Medical School and on the faculty of UMass Memorial Medical Center working in the Department of Internal Medicine and Division of Gastroenterology. He is also the Program Director of the Gastroenterology Training Program and Chief of Clinical Gastroenterology Research. He was previously Professor of Medicine at Tufts University Medical Center. His research interests are focused on imaging of the small intestine and the etiology of inflammatory bowel disease. He is on the Board of Directors of the Eli and Edythe Broad Medical Foundation. He obtained both his MD and PhD at St George's Hospital Medical School, University of London. Since 2001 Dr Cave has worked with Given Imaging to optimize the world wide clinical development of video capsule endoscopy along with deep enteroscopic techniques. He has recently authored 2 books on these technologies.
Application Panelist: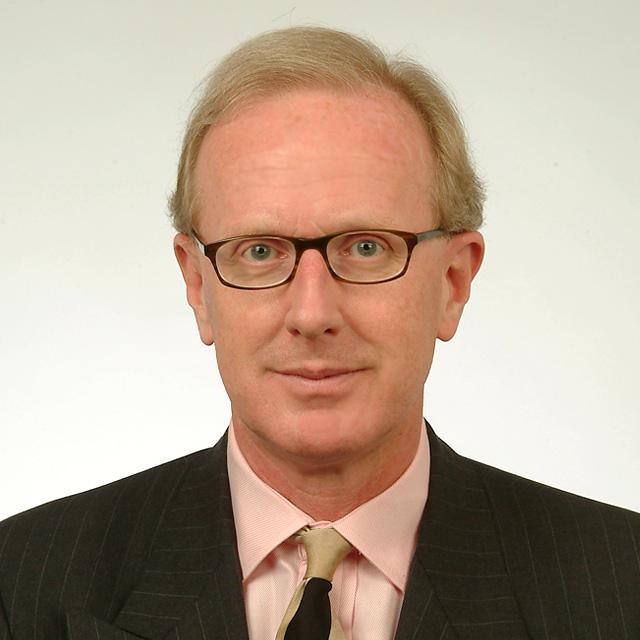 Christopher B Cooper
Professor, University of California Los Angeles Medical Center
Christopher Cooper is Professor of Medicine and Physiology at the David Geffen School of Medicine at UCLA where he is Director of the UCLA Exercise Physiology Research Laboratory and Medicial Director of the UCLA Chronic Obstructive Pulmonary Disease (COPD) Program. He is also principle investigator of the UCLA PHASER project (Physiological Health Assessment System for Emergency Responders). Dr Cooper trained at the University of London, England obtaining degrees in physiology in 1973 and medicine in 1976. In 1990 he obtained an additional doctoral degree for his thesis on pulmonary rehabilitation. He moved to UCLA as a Fulbright Scholar in 1987 to pursue research interests in exercise physiology. In 2009, he received the prestigious Sherman M Mellinkoff Faculty Award, the highest faculty distinction awarded by the David Geffen School of Medicine at UCLA. Dr Cooper has 30 years of experience in basic and applied exercise physiology as well as COPD research. He has published and lectured extensively on exercise physiology as well as the pathophysiology of COPD and rehabilitation strategies for lung diseases. He is author of a popular book entitled "Exercise testing and interpretation: A practical approach".
Application Panelist:

Hanif Butt
Dental School, Harvard University
"Localization of the Dental Occlusal Plane in Maximum Intercuspation position (MIP) using WiFi technology "
Dr. M. H. Butt has practiced Orthodontics for over twenty years in the Boston area and is a part time Faculty member in the Department of Growth and Development at the Harvard School of Dental Medicine, where he is a Lecturer and Clinical Instructor in Orthodontics. Dr. M. H. Butt graduated in 1980 from the University of Nairobi with a degree in Dental Surgery, and practiced, taught and conducted research in Public Health Dentistry from 1980 to 1984. In 1985, he received a Master's degree in Public Health from Harvard School of Public Health, and from 1985 to 1986, Dr. Butt was a Research Fellow in Orthodontics in Indiana University, where he conducted research in Cephalometrics and Visualized treatment objectives. Later, from 1986 to 1988 he was a Post Doctoral Fellow in Orthodontics at the Harvard School of Dental Medicine and received a Certificate in Orthodontics. In 1991 he received a D.M.D. degree from Tufts Dental School. Dr. Butt and has lectured internationally and published in Angle's Orthodontics, World Health Forum, he is an active member of the American Dental Association, American Orthodontic Association and Massachusetts Dental Society.
Application Panelist: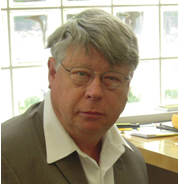 Marshall Cross
Chairman and VP of R&D MegaWave Corporation Devens, MA

The U.S. Army's Natick Soldier Systems Center is developing both a Wireless Personal Area Network (WPAN) and Wireless Power Transfer (WPT) system to eliminate the numerous signal and power-carrying cables on a soldier's protective vest, helmet and weapon. The purpose of the work described herein was to augment published transmission and path-loss measurements within the UWB spectrum around a civilian wearing street-clothes, to a soldier wearing a ballistic protective vest and helmet, while holding a weapon. This was accomplished using two printed-circuit ultra-broadband antennas, connected to a VNA and positioned at various locations so as to efficiently excite creeping waves. The protective vest and helmet were mounted on an agar-solution filled phantom. From this work it was found that the maximum transmission loss was 83 dB, a value that was both relatively insensitive to the soldier's position and also somewhat lower than measured around the unclad phantom. These initial measurements are being extended to include measurement of the delay spread and dispersive characteristics of the creeping wave mode around a battlefield equipped soldier.
Marshall Cross received his B.S.E.E. from WPI in 1964. Since then he has worked as a microwave transmission engineer for Western Union, served as a U.S. Army Signal Corps Captain, been an engineering department head at GTE Sylvania then a vice president and division manager for SAIC, founded the Radio General Company and in 1994 co-founded MegaWave Corporation where he is chairman and vice president of R&D. His research interests include antennas near and within matter as well as esoteric EM propagation modes. Marshall is a Registered Professional Engineer in Massachusetts, a Senior Member of the I.E.E.E. and the Association of Federal Communications Consulting Engineers and has presented numerous papers and tutorials at professional meetings and conferences. He holds three patents (two jointly) for special antennas. His hobbies include amateur radio and flying.
Standarization Panel Moderator: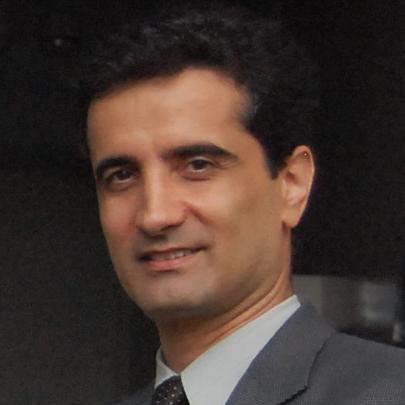 Kamran Sayrafian
NIST
Kamran Sayrafian is a program manager at the Information Technology Laboratory of the National Institute of Standards and Technology (NIST) located in Gaithersburg, Maryland. He leads several strategic projects that are focused on Pervasive Computing technologies in Healthcare. He holds Ph.D., M.S. and B.S. degrees in Electrical & Computer Engineering from University of Maryland, Villanova University and Sharif University of Technology, respectively. Prior to joining NIST, he was the cofounder of Zagros Networks, Inc. a fabless semiconductor company based in Rockville, Maryland where he served as President and senior member of the architecture team. Dr. Sayrafian is the co-inventor/inventor of four U.S. patents. He is a senior member of IEEE and an adjunct faculty of the University of Maryland. He has served as invited member of technical program committee and co-chair of many international conferences and workshops. His research interests include body area networks, mobile sensor networks and RF-based indoor positioning. He has published over 50 conference and journal papers, and book chapters in these areas. He was the recipient of the IEEE PIMRC 2009 best paper award and he has also been recognized as the outstanding faculty of 2010 at the University of Maryland. He is a contributing member and the co-editor of the channel modeling document of the IEEE802.15.6 international standardization on body area networks.
Standarization Panelist: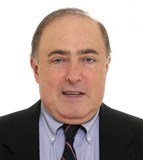 Arthur W. Astrin
Chair of TG6
Arthur W. Astrin received the Ph.D. E.E. from U.C.L.A. in Communication Engineering in 1984. He has worked for Apple Computer, Inc., IBM (100% club), Siemens, ROLM, Memorex and Citicorp in technical and management positions, where he developed several computer and communication systems. At Apple, he assisted in birthing the Wi-Fi industry, delivering first consumer oriented, wireless solution to the PC industry – AirPort, as well as creating industry compatibility with the Wi-Fi testing organization. In 1969 he built world's first DSP and hardware FFT processor. He also has been a professor at SJSU and UC Berkeley, teaching communication and computer engineering. Keeping one foot in academic world has allowed him to work on theoretical engineering problems, such as coexistence of Bluetooth and Wi-Fi wireless communications, as well as mentoring many students into the Silicon Valley industry. He is the Chair of the IEEE Information Theory Group in Santa Clara, a recipient of the IEEE Third Millennium Medal, the 2011 recipient of the Hans Karlsson award and a Senior Member of IEEE. He was a member of Bluetooth SIG and has been a member of IEEE 802.11/15 standards committee since 1997. He currently chairs the Body Area Network Task Group 6 of IEEE 802.15. Dr. Astrin has seven patents and one in the process.
Standarization Panelist:

Raymond Krasinski
Director of Standardization Philips Electronics North America Corp.

Raymond Krasinski is a Director of Standardization at Philips Electronics North America and has over 18 years of experience in research and standardization of technologies applicable to the healthcare domain. Ray began his career in Philips as a Researcher working in a group focusing on decision support in the healthcare domain and eventually joined a research team focusing on security and privacy issues facing Philips Healthcare. Ray also worked in the Consumer Electronics domain, exploring innovative solutions for copy protection and digital rights management and participating in standardization efforts, such as the Secure Digital Music Initiative and the Trusted Computing Group. Currently as a Director of Standardization at Philips, Ray is managing research and standardization projects directed at enabling the interoperability of health information within and between the consumer and professional healthcare domains and the use of a network of sensors on or near the body in a healthcare environment. In this capacity Ray is chairing the IEEE 802.15.4j Task Group which is working on an amendment to the 802.15.4 standard to support Medical Body Area Networking in a new frequency band being considered by the Federal Communications Commission.
Standarization Panelist: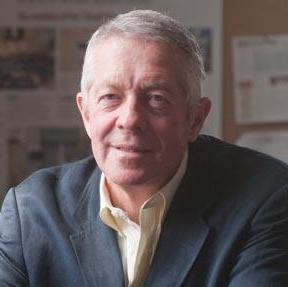 Nathaniel M. Sims
Physician Advisor, Biomedical Engineering, Massachusetts General Hospital
Assistant Professor of Anesthesia, Harvard Medical School
Board of Directors, Vice-Chair, Research, AAMI
" Standards Prespective - Wearable monitoring: AAMI "
Nathaniel Sims, MD, is a clinician, teacher, cardiac anesthesiologist, and medical advisor to Biomedical Engineering at Massachusetts General Hospital (MGH). He is also an Assistant Professor of Anesthesia at Harvard Medical School. Dr. Sims is a strategic and hands-on innovator who has developed numerous technologies that make patient care safer and more efficient. Working in interdisciplinary teams involving biomedical engineering, nursing, and various hospital departments, Dr. Sims and colleagues have pioneered improvements in patient monitoring, patient transport, and error-free intravenous drug delivery systems. The overall focus is developing advanced systems technologies to improve safety and patient care while reducing cost. Dr. Sims holds numerous US patents (rights assigned to MGH). He is now working through CIMIT (www.cimit.org) and other organizations on projects that move innovative technology into patient care. Dr. Sims is the 2006 winner of the AAMI Foundation Laufman/Greatbatch Prize, the highest honor given by the Association for the Advancement of Medical Instrumentation, honoring an individual that has made a unique and significant contribution to the advancement of medical instrumentation. His development of "smart drug infusion pump" technology and "flexible monitoring" systems are the contributions in patient safety technology recognized in the awarding of the prize. At AAMI, Dr. Sims serves as Vice-Chair, Medical Device Research and as Academic Co-Chair, Infusion Device Committee.
Standarization Panelist:

Anthony Delli Colli
Vice-Chair, Market Adoption Working Group, Continua Health Alliance
VP, Marketing, Elbrys Networks

"An Introduction to Continua Health Alliance"
As the Vice Chair of Continua Health Alliance's Market Adoption Working Group, Anthony focuses on identifying partner organizations to develop compelling personal connected health business models and accelerate market adoption of Continua certified systems and products.
Anthony brings 15+ years experience in mobile devices, wireless networks, and web services. Prior to Elbrys, Anthony held a business development role with Cisco's wireless and security technology group and was responsible for driving strategic initiatives and partnerships with mobile service providers and smart-phone vendors. Anthony's previous roles include VP, Sales & Marketing with Meetinghouse and Director, International Market Development at iPIX, with oversight of sales, product management, and business development.
Technology Panel Moderator:

Vahid Tarokh
Professor, Harvard University
Vahid Tarokh received the Ph.D. degree in Electrical Engineering in 1995. He worked at AT&T Labs-Research and AT&T Wireless Services until 2000 where he was (in chronological order) Senior Member of Technical Staff, Principal Member of Technical Staff and Head of Department of Wireless Communications and Signal Processing. In 2000, he joined the Electrical Engineering Department at MIT as an Associate Professor where he taught for 2 years. He then joined Harvard faculty and was appointed a Gordon MacKay Professor of Electrical Engineering in 2002. He was named Perkins Professor and Vinton Hayes Senior Research Fellow of Electrical Engineering in 2005. Tarokh's research results of last 18 years are summarized in about 60 research journal papers that are cited about 20,000 times by other scholars. He was one of the Top 10 Most Cited Researchers in Computer Science according to the ISI Web of Science during every quarter for the period 2002-2008. He holds 2 honorary degrees. The concepts that Tarokh has invented are part of numerous wireless communication standards (LTE, WiMax, HSPA, UMTS, IEEE 802.16e, ANSI IS136, etc.) and signal processing systems. By some estimates, his innovations are used in more than one billion wireless devices worldwide. Additionally, he was a member of the five man team that co-designed the first commercialized third generation (1xEVDO) Air to Ground/Ground to Air communications system (now deployed on various US and Canadian airlines) for WiFi in cabin.
Technology Panelist: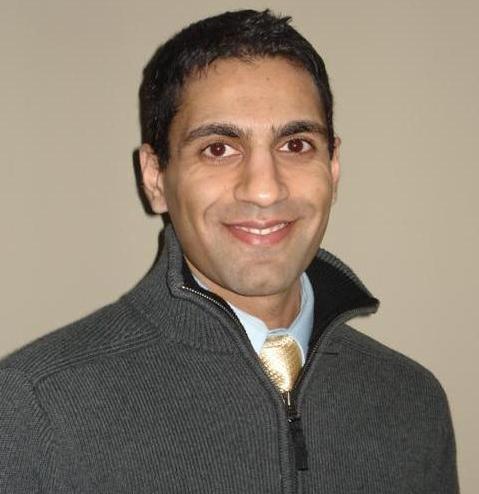 Naveen Verma
Assistant Professor, Princeton University
"From Embedded DSP to Embedded AI: making chronic patient monitoring intelligent and scalable"
Naveen Verma received the B.A.Sc. degree in Electrical and Computer Engineering from the University of British Columbia, Vancouver, Canada in 2003 and the M.S. and Ph.D. degrees in Electrical Engineering from Massachusetts Institute of Technology in 2005 and 2009 respectively. Since July 2009 he has been an Assistant Professor of Electrical Engineering at Princeton University. His research focuses on ultra-low-power integrated circuits including low-voltage digital logic and SRAMs, low-noise analog instrumentation and data-conversion, and low-energy processing algorithms especially for biomedical applications.
Technology Panelist: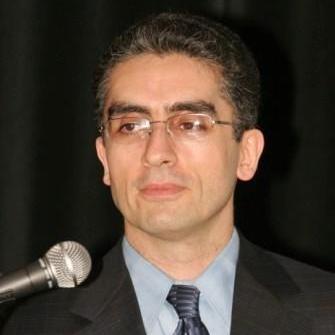 Maysam Ghovanloo
Assistant Professor, Georgia Institute of Technology
"Connecting the Inside and Outside Worlds: Wideband Communication Across the Skin"
Maysam Ghovanloo was born in 1973 in Tehran. He received the B.S. degree in electrical engineering from the University of Tehran, Tehran, Iran, in 1994 and the M.S. (Hons.) degree in biomedical engineering from the Amirkabir University of Technology, Tehran, Iran, in 1997. He also received the M.S. and Ph.D. degrees in electrical engineering from the University of Michigan, Ann Arbor, MI in 2003 and 2004, respectively. His Ph.D. research was on developing a wireless microsystem for micromachined neural stimulating microprobes, and was nominated for the Rackham Graduate School Distinguished Dissertation Award. Dr. Ghovanloo developed the first modular Patient Care Monitoring System in Iran when he was working part time at the Industrial Development for Electronic Applications Inc., Tehran Iran. In December 1998 he founded Sabz-Negar Rayaneh Co. Ltd., Tehran, Iran, to manufacture physiology and pharmacology research laboratory instruments. In the summer of 2002, he was with Advanced Bionics Corporation, Sylmar, CA, where he worked on spinal-cord stimulators for pain management therapy. From 2004 to 2007 he was a tenure-track full time assistant professor in the Department of Electrical and Computer Engineering at the North Carolina State University, Raleigh, NC. In June 2007, he joined the faculty of the Georgia Institute of Technology, Atlanta, GA, in the School of Electrical and Computer Engineering, where he is currently an assistant professor, the ON Semiconductor Junior Faculty Chair, and the founding director of the GT-Bionics Laboratory. Dr. Ghovanloo is an Associate Editor of the IEEE Transactions on Circuits and Systems, Part II and IEEE Transactions on Biomedical Circuits and Systems. He has also been serving on the Imagers, MEMS, Medical and Displays (IMMD) subcommittee of the International Solid-State Circuits Conference (ISSCC), the flagship conference of the IEEE Solid-State Circuits Society, since 2009. He has organized several special sessions and served as track chair, technical review committee member, and technical reviewer for major professional meetings and journals in the areas of circuits, systems, and biomedical engineering. He received the National Science Foundation CAREER Award in 2010, the Tommy Nobis Barrier Breaker Award for Innovation in 2010, and Distinguished Young Scholar Award from the Association of Professors and Scholars of Iranian Heritage in 2009. He has also received awards in the operational category of the 40th and 41st DAC/ISSCC student design contest in 2003 and 2004, respectively. He is a member of the Tau Beta Pi, Sigma Xi, and AAAS. He is also a senior member of the IEEE Solid-State Circuits, Circuits and Systems, and Engineering in Medicine and Biology societies.
Technology Panelist: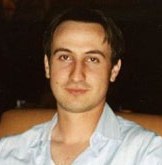 Maxim Batalin
Senior Technology, University of California, Los Angeles
"Physiological Health Assessment System for Emergency Responders"
Dr. Maxim A. Batalin is a Research Program Manager at the UCLA Wireless Health Institute. In that role, he has led the development of the first of its kind system for remote monitoring and diagnosis, medical sensor/device automated management and patient feedback. Dr. Batalin is a Program Manager and Coordinator for the Department of Homeland Security PHASER program that develops innovations for health and safety of First Responders.
Dr. Batalin is also a Senior Technology Strategist at the UCLA Institute for Technology Advancement (ITA) with extensive expertise in Intelligent Information Technology (IIT) with specific emphasis on security, intelligent systems, sensor networking, biomedical systems, robotics and automation, embedded systems and IIT infrastructure design. Dr. Batalin has over 40 publications in leading journals and conference proceedings. Dr. Batalin holds a PhD in Computer Science from University of Southern California (Los Angeles, USA), as well as BS in Computer Science and Mathematics from University of Oregon (Eugene, USA), MS in Management from Tavriya National University (Simferopol, Ukraine).
Technology Panelist: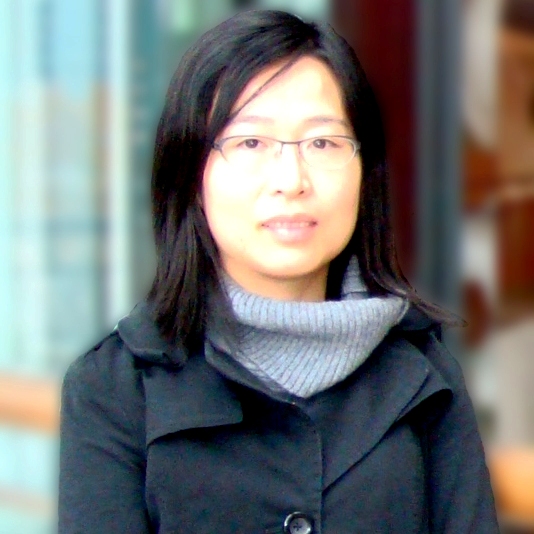 Ada Poon
Assistant Professor, Stanford University
"Autonomous and Miniature Implantable Systems"
Ada received her B.Eng. degree from the University of Hong Kong and her Ph.D. degree from the University of California at Berkeley in 2004. Her dissertation was in the area of information theory. Upon graduation, she spent one year at Intel as a senior research scientist building digital chips. Afterwards, she joined her advisor's startup company, SiBeam Inc., architecting Gigabit wireless transceivers leveraging 60 GHz CMOS and MIMO antenna systems. After two years in industries, she returned to academic and joined the faculty of the ECE department at the University of Illinois, Urbana-Champaign. Since then, she has been interested in biomedical electronics. In particular, she is interested in applying electrical engineering to advance surgical instruments, and in vivo diagnostics and therapeutic treatments. In 2008, she moved back to California and joined the faculty of the Department of Electrical Engineering at Stanford University. She is a Terman Fellow at Stanford University.
Technology Panelist: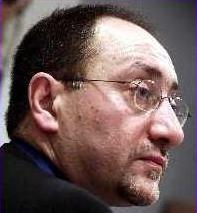 Kaveh Pahlavan
Professor, Worcester Polytechnic Institute
"Channel Measurement and Modeling for BANs "
Kaveh Pahlavan, is a Professor of ECE, a Professor of CS, and Director of the Center for Wireless Information Network Studies, Worcester Polytechnic Institute, Worcester, MA. He is also a visiting Professor of Telecommunication Laboratory and Center for Wireless Communications, University of Oulu, Finland and the chief technical advisor of the Skyhook Wireless, Boston, MA. His area of research is localization using signals of opportunity and location aware broadband sensor and adhoc networks. He has contributed to numerous seminal technical and visionary publications in wireless office information networks, home networking, and non-GPS geolocation. He is the principal author of the Wireless Information Networks (with Allen Levesque), John Wiley and Sons, 1995, 2ed Ed. 2005, Principles of Wireless Networks – A Unified Approach (with P. Krishnamurthy), Prentice Hall, 2002, Networking Fundamentals: Wide, Local, and Personal Communications (with P. Krishnamurthy), Wiley 2009. Before joining WPI, he was the director of advanced development at Infinite Inc., Andover, Mass. working on data communications. He started his career as an assistant Professor at Northeastern University, Boston, MA. He is the founder and Editor-in-Chief of the International Journal on Wireless Information Networks, the first journal in modern wireless networks established in 1994 and a member of the advisory board of the IEEE Wireless Magazine. He was the founder, the program chairman and organizer of the IEEE Wireless LAN Workshop, Worcester, in 1991, 1996, and 2001; organizer and technical program chairman of the IEEE International Symposium on Personal, Indoor, and Mobile Radio Communications, Boston, MA, in 1992 and 1998; co-chair of the International Workshop on Ultra Wideband Systems, Oulu, Finland, 2003; co-chair of the International Workshop on Wireless Adhoc Network, Oulu, Finland, 2004; and the chairman of the IEEE International Conference on Mobile Adhoc Sensor Systems, 2005. He has also been selected as a member of the Committee on Evolution of Untethered Communication, US National Research Council, 1997 and has lead the US review team for the Finnish R&D Programs in Electronic and Telecommunication in 1999 and NETs project in 2003. For his contributions to the wireless networks he was the Westin Hadden Professor of Electrical and Computer Engineering at WPI during 1993-1996, was elected as a fellow of the IEEE in 1996 and became the first non-Finn fellow of the Nokia in 1999. From May to December of 2000 he was the first Fulbright-Nokia scholar at the University of Oulu, Finland.
Technology Panelist: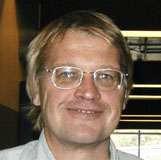 Sergey N. Makarov
Professor, Worcester Polytechnic Institute
"Fast FDTD Simulation of In-body Radio Propagations on MATLAB "
Sergey N. Makarov (M'98-SM'06) earned his B.S./M.S./Ph.D./Dr. Sci. degrees at St. Petersburg (Leningrad) State University, Russian Federation - Faculty of Mathematics and Mechanics. Dr. Makarov joined Institute of Mathematics and Mechanics at State St. Petersburg University in 1986 as a researcher and then joined the Faculty of State St. Petersburg University where he became a full professor (youngest full professor of the faculty) in 1996. In 2000 he joined the Faculty of Department of Electrical and Computer Engineering at Worcester Polytechnic Institute, MA where he became a full professor and director of the Center for Electromagnetic Modeling and Design in 2008. His current research interests include applied antenna design and computational Electromagnetics.
Application Panelist:

James Duckworth
Associate Professor, Worcester Polytechnic Institute

"Wearable Wireless Pulse Oximeter for Physiological Monitoring"

Dr. R. James (Jim) Duckworth is an Associate Professor in the Electrical and Computer Engineering department at Worcester Polytechnic Institute (WPI). He is the co-principal investigator for the Precision Personnel Locator (PPL) system, responsible for developing technology, such as location and tracking systems, and environmental and physiological monitoring for first responders. He has authored or co-authored over 60 technical papers and presentations, has published a book on digital logic design, and has two patents. Dr Duckworth is a Fellow of the BCS, a Senior Member of the IEEE, and a member of ION, and IEEE.