Todd Pawlicki, PhD, FAAPM, Professor and Vice-Chair, Department of Radiation Medicine and Applied Sciences, University of California, San Diego, USA
"Application of Systems and Control Theory-Based Hazard Analysis to Radiotherapy"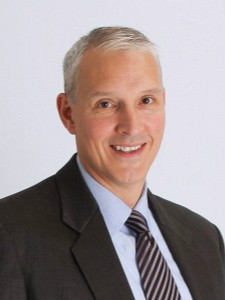 Dr. Pawlicki serves as Director of the Medical Physics and Technology Division. He earned a Ph.D. in Medical Sciences from Medical College of Ohio, Toledo in 1998 and then completed a postdoctoral fellowship in Radiation Oncology at Stanford University. He was a faculty member in the Department of Radiation Oncology at Stanford from 2000-2006. In October 2006, Dr. Pawlicki was join the faculty at the University of California, San Diego.
Since 2004, Dr. Pawlicki has focused on translating quality improvement techniques from industrial and systems engineering to radiation oncology. He has published over 75 peer-reviewed journal articles and book chapters and has presented his research on quality and safety at national and international meetings. Dr. Pawlicki is on the editorial board of Medical Physics, the Executive Editor for Physics of Practical Radiation Oncology, and is an editor of the 2011 textbook Quality and Safety in Radiotherapy. He is currently the chair of the Clinical Affairs and Quality Committee for the American Society for Radiology Oncology (ASTRO) and immediate past chair of the ASTRO Multidisciplinary Quality Assurance (QA) Subcommittee. For the American Association of Physicists in Medicine (AAPM), he is a member of Task Group 218 (Tolerance Levels and Methodologies for IMRT Verification QA) and a member of the Ad Hoc Committee for Review of Task Group 100 (Application of Risk Analysis Methods to Radiation Therapy Quality Management). He also serves as the Secretary of the AAPM.
His passions outside of work include his family, skiing, surfing, and contributing as a founding partner to TreatSafely Foundation; a non-profit organization created to improve quality and safety in radiation medicine through training, education, and peer-to-peer dissemination of best practices.